A database for David Petersen's Mouse Guard series, which anyone can edit.
218 articles since opening on 24 January 2010
Mouse Guard is a critically-acclaimed series of graphic novels created by American author/illustrator David Petersen, which is currently published through Archaia Entertainment. Entries in the main series are six issues long and are eventually published as a hardcover book complete with covers, guides and assorted extras. So far, two hardcovers have been published; Fall 1152 and Winter 1152, with the third volume, The Black Axe, already onto its fifth issue. An anthology mini-series, Legends of the Guard, has also been published, with a second volume of spin-off like tales expected sometime in 2013. A Role-Playing-Game based of the world of Mouse Guard was released in late 2008, featuring an engine created by Luke Crane and original illustrations by Petersen himself.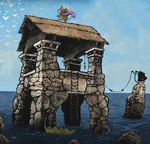 Frostic is a small outpost built on the shores of the North Sea. Primarily used as a watch tower for the Mouse Guard, Frostic enables sentry mice to spot incoming threats from the seas with ease. As of the Fall of 1152, Frostic consists of a stone pier, a bell and a single underground room chamber. Notable Guardmice, such as Celanawe, Loukas and Sadie have been appointed at Frostic over the seasons.

Loukas was a male mouse and a member of the Guard. He was assigned to watch over the outpost of Frostic after his mentor, Celanawe, was sent away on a vital mission. At one point in his life, the mice of Willowroot presented Loukas with a magnificent sword as a reward for his bravery. He was killed by the weasels of Darkheather during the Winter War of 1149.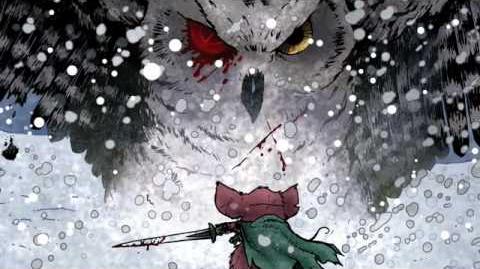 Community content is available under
CC-BY-SA
unless otherwise noted.