Farrer
Affiliations
Current:
Unknown
Past:
Unknown
Biographical
Gender:
Male
Fur:
Brown
Profession:
Blacksmith
Relations
Family:
Deceased
Friends:
Unknown
Book Appearances
Living:
N/A
Dead:
N/A
Farrer was a male mouse and a blacksmith. Farrer supposedly forged the legendary Black Axe during year 915, after he lost his family to predators. He took the weapon to Lockhaven so that a mouse mighty enough to carry the grief it stood for could protect all mouse-kind with it.
In secret, Farrer had begun a new family, and his lineage continued until it died out upon the death of Celanawe, the last of Farrer's line to wield the Black Axe, and who also bestowed the weapon and title onto Lieam, a fellow Guardmouse, as he died.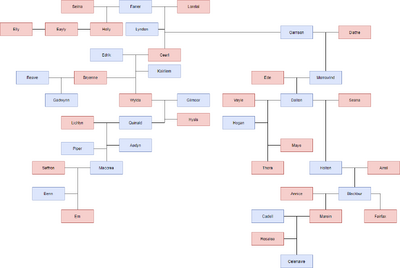 Community content is available under
CC-BY-SA
unless otherwise noted.